Getting Your Toddler Ready for the Dentist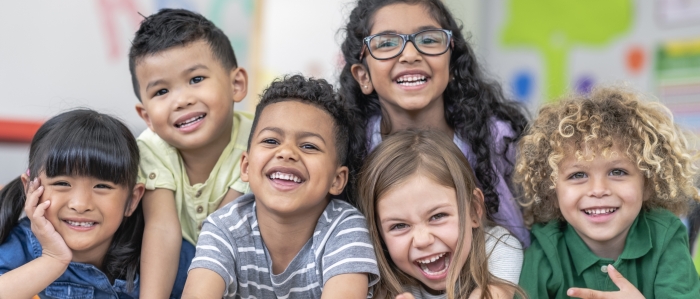 A dental office can be an intimidating place for a small child, especially when they are just starting to receive regular teeth cleanings and are not as familiar with the general procedure. Our Hudsonville, MI, pediatric dentist is trained to provide your child with a comfortable experience every visit but because we can't be everywhere, it is also your role as a parent or guardian to help ease them into the appointment itself.
Whether this is your child's first dentist visit or they've been a few times but still feel anxious, there are ways that you can help keep your toddler calm before they reach the exam chair.
Here are 4 pieces of advice that should assist you in prepping your little one(s) for their trip to our Hudsonville, MI, pediatric dental office.
1. Talk to Them
Before your
, they may have some questions they'd like for you to answer. It is best to respond to each question asked with clear and positive language, so they do not become confused or overwhelmed. For example, if you are asked what the dentist does or why your child has to go, you can reply by explaining that the dentist is a doctor who makes sure a person's teeth are healthy and strong.
Learn More → Why Your Child Should See the Dentist Every Six Months
When speaking with your toddler, you should focus on telling them what they want to hear at that moment. Providing too many details will only lead to confusion so it is better to let our dentist or hygienists answer more complex questions from your child as they are trained to describe things in easy-to-understand terms.
2. Come Well Rested
Putting your toddler to bed at a reasonable hour the night before their dental visit will not only make the next day easier for you but it will also in theory put them in a better mood for the appointment. Simply showing up to our office refreshed and not cranky or irritable will already make the entire experience go much smoother for everyone involved, especially your little one.
Before tucking them in, remember to assist your toddler with teeth brushing as it will help them feel prepared for the next day and instill proper oral hygiene habits. Making sure they brush their teeth at least twice a day and floss once daily might seem like a thankless job in those early years, but it'll pay off down the road with a cavity-free smile if they stay committed outside of your help.
Learn More → 5 Helpful Tips for Tooth Brushing
3. Bring an Item of Comfort
Does your child have a favorite toy they're always playing with or even a piece of clothing they like to wear because of how it makes them feel? This is something to consider when bringing them to their visit as the item may ease their nerves and increase confidence with regards to what is expected of them.
A good practice is to bring the chosen item along for your toddler to have in the waiting room or even in the chair at every six month smile checkup until they feel they have reached the point where they can come in without it.
4. Stay Relaxed and Supportive
is an important concept to enforce early on in your child's life so be sure to explain that they will be entering a friendly environment with dentists that just want to keep their teeth clean.
You should avoid relaying to them your own unpleasant dental experiences or using any words like "hurt", "shot", or "painful" that may scare them. Let them know that you will be there for them and more importantly, reinforce that they can do this. If you remain relaxed and encouraging throughout the process, they will come to understand that there is nothing to fear.
Does your child need extra help remaining calm? We offer laughing gas and in cases of or restlessness, general anesthesia. Be sure to speak with our team ahead of time so we can properly prepare and accommodate your child.
Bring Your Toddler in Today
If your child is due for their next teeth cleaning or you'd like to start their oral health journey, our pediatric dentist in Hudsonville, MI, can help put them on the path toward a great smile. Call Hudsonville Dental Kids today at (616) 209-4039 to schedule an appointment. We can't wait to see you and your child!
This blog post has been updated.