How Do I Keep My Toddler's Teeth Healthy?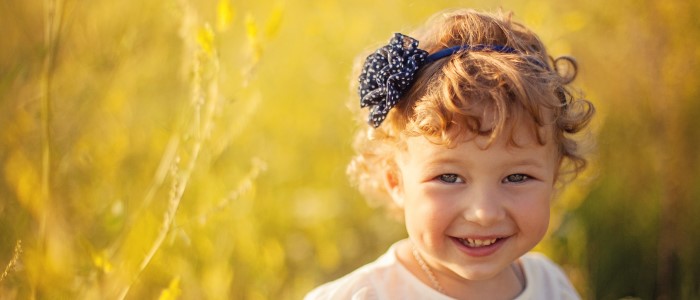 Your toddler brings a lot of love and joy into your home. But it's important that you protect your child's oral health, so they'll grow up with a healthy smile. While our
Hudsonville pediatric dentist
can professionally clean their
incoming primary teeth
, there are a few things you can do outside of our office.Here's what you need to know about keeping your toddler's teeth and gums healthy.When Your Child Is Considered a ToddlerToddlers are generally defined as being between 1 and 4 years of age. However, there is no set age limit for this stage of development. Because of this, your child is widely known as a toddler once they start learning how to walk and before preschool.
It is also common for toddlers to:
Act more independently
Become more mobile
Follow simple commands or instructions
Express more emotions
Set Your Toddler's Smile Up for Success By:
1. Scheduling Their First Dental Appointment
Your child should see a pediatric dentist once they get their and no later than their first birthday. That way, you'll be able to help your child adopt good oral hygiene habits as early in life as possible. We'll also make sure that your toddler's teeth and gums are healthy and developing normally.
We understand that your child may feel some anxiety about being in a strange new environment. This is normal and should be met with patience and understanding. Therefore, we will do everything we can to help your child feel at ease in the dentist's chair. Moreover, our pediatric dentisthas received the special training and education needed to properly treat young patients.
Talk with your child about their upcoming pediatric dental visit ahead of time so they know what to expect and have a good experience.
2. Weaning Them Off Their Pacifier
The American Academy of Pediatrics recommends
around 6 months of age.
Long-term use of a pacifier can cause your child's teeth and jaws to grow around the pacifier as they develop. Pacifier overuse causes the front teeth to tilt forward, which creates bite problems. Thumb-sucking has much of the same effect on your toddler's teeth.
3.Watching for Baby Teeth
Your baby won't need toothpaste until they get their first tooth, usually between 6 and 8 months of age. But it's important to remember that each child is different. Some children get their first tooth as early as 3 months of age. Other children may not get their first tooth until 14 to 15 months of age.
Our pediatric dentist likes to also remind parents that oral hygiene can begin even before teeth have erupted above the gumline. Clean your child's mouth daily with a soft, moistened cloth or a silicone finger slip toothbrush to move along the gums and fight bacterial growth.
4. Assisting With Teeth Brushing
Help your child brush their teeth twice a day until they have the hand coordination to do it themselves. You'll also need to make sure your child spits out excess toothpaste once they're done brushing.
Use only a smear of fluoride toothpaste on their brush (about the size of a grain of rice). When your child reaches 3 years of age, you may then use a pea-sized glob of toothpaste. Fluoridated toothpaste will help strengthen your child's enamel, reducing their risk of cavities. You can also go a step further and protect their teeth with dental sealants courtesy of our pediatric dentist.
When selecting a toothbrush, try one with soft bristles, a small head to get around baby teeth, and a large handle. Feel free to choose one that features a favorite character or color to really get your little one excited.
5. Reminding Them About Flossing
Start flossing as soon as your child has teeth that touch. Yet, many young children lack the dexterity to floss their own teeth. As the parent, it'll be your responsibility to floss between teeth and remove plaque. Flossing at a young age will also help your child understand the importance of preventive dental care.
Call Hudsonville Dental Kids Today
Ourpediatric dentist in Hudsonville, MI, is accepting new patients! Set your child on the path toward a healthy smile for life and call Hudsonville Dental Kids today at (616) 209-4039 to schedule an appointment.
This blog post has been updated.