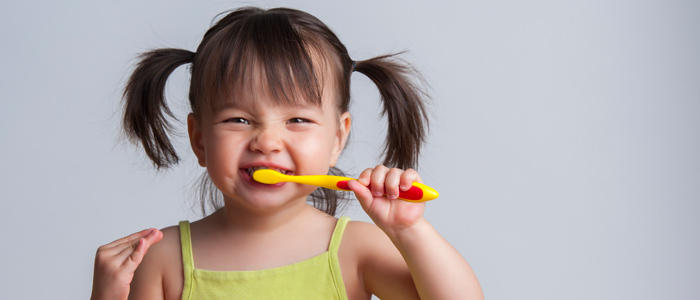 Tooth decay is the #1 chronic disease affecting American children, according to the Centers for Disease Control and Prevention. The good news is that our pediatric dental office provides preventive care so your child can avoid cavities. Our pediatric dentists offer services like dental sealants and teeth cleanings to help your child start life right with a healthy smile.
Our Preventive Dental Services
Our pediatric dentists will monitor your child's oral development as they grow, ensuring their permanent adult teeth come in healthy. For this reason, we recommend your child get an oral examination and teeth cleaning at least every 6 months. We offer a range of dental services so your child can enjoy having healthy teeth and gums.
Our services for
include:
Dental screenings
Oral examinations
Teeth cleanings
Fluoride treatments
Dental sealants
Why Baby Teeth Are Important
Baby teeth help your child chew, talk, and smile. They also hold space in your child's jaw for their permanent adult teeth. If your child prematurely loses a baby tooth, other teeth will tilt toward the empty space unless we place a space maintainer. This is why we can't overstate the importance of for your child.
Your Baby's First Dentist Appointment
Schedule your baby's first dentist appointment as soon as they get their first tooth and no later than their first birthday. That way, we'll be able to help your child maintain healthy teeth and gums from the start. Introducing your child to our office at an early age will also help them feel more comfortable in the dentist's chair. During the appointment, our pediatric dentists will answer any questions you may have about your baby's oral hygiene and offer tips.
Dr. Taryn Weil is our pediatric dentist in Hudsonville, MI who offer preventive care. To schedule an appointment with Hudsonville Dental Kids, call (616) 209-4039.