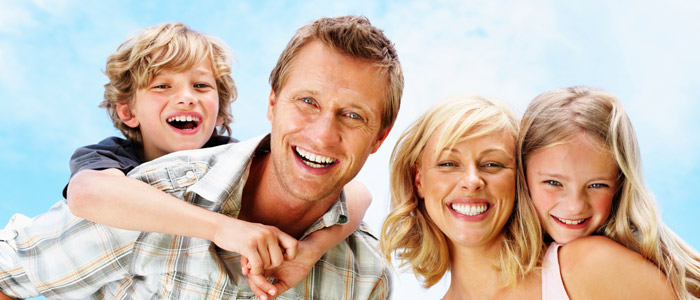 Hudsonville Dental Kids is part of a general practice called Hudsonville Dental, which offers services for patients of all ages. This means that you'll be able to share the same "dental home" as your children. It also means that your child will be able to continue going to our office after they graduate from pediatric care. When this happens, they'll see our instead of our pediatric dentists for family dental care.
Dental Care for Children
Our pediatric dentists have both completed two years of residency training after dental school to learn how to treat babies, children, and teenagers. They also know how to treat children with special needs so they can receive the dental care they need.
Choosing our dental practice means your child will receive specialized care as they grow up. Our pediatric dentists offer everything from infant oral health exams to dental sealants.
Dental Care for the Whole Family
Looking for a new dentist in Hudsonville, MI? Our family dentists at Hudsonville Dental have served patients in West Michigan since 1978. Over the years, we have built a reputation for five-star service, top-notch cosmetic dentistry, and state-of-the-art dental technology. We also go above and beyond to create a comforting experience for our patients.
Every dental visit begins with a warm greeting from our patient-centered team. Our entire staff has completed numerous hours of patient care training to ensure you know how important you are to us!
Schedule Dental Appointments for Your Family
Call today to schedule your first appointment with our dental office. We can even schedule you and your child's appointments during the same time if that would be more convenient.
Our
at Hudsonville Dental include Drs. Bradley Dykstra, Brian Yared, Joshua Peiffer, Jeremy Schell, Benjamin Schell, and Matthew Rogers.
To schedule an appointment with Hudsonville Dental Kids, call (616) 209-4039. For Hudsonville Dental, call (616) 209-4024. We look forward to hearing from you soon!