Schedule Your Appointment Conveniently Online Today!
We now offer online scheduling for new patients, professional hygiene cleanings, and emergencies. To book online click the button below. If you are unable to find a convenient time, give us a call or fill out the request appointment form below and we could possibly get you in sooner!
For all other appointments or if you would like to find a different time that works best for you please fill out the Request An Appointment form below and our scheduling team will be happy to assist you!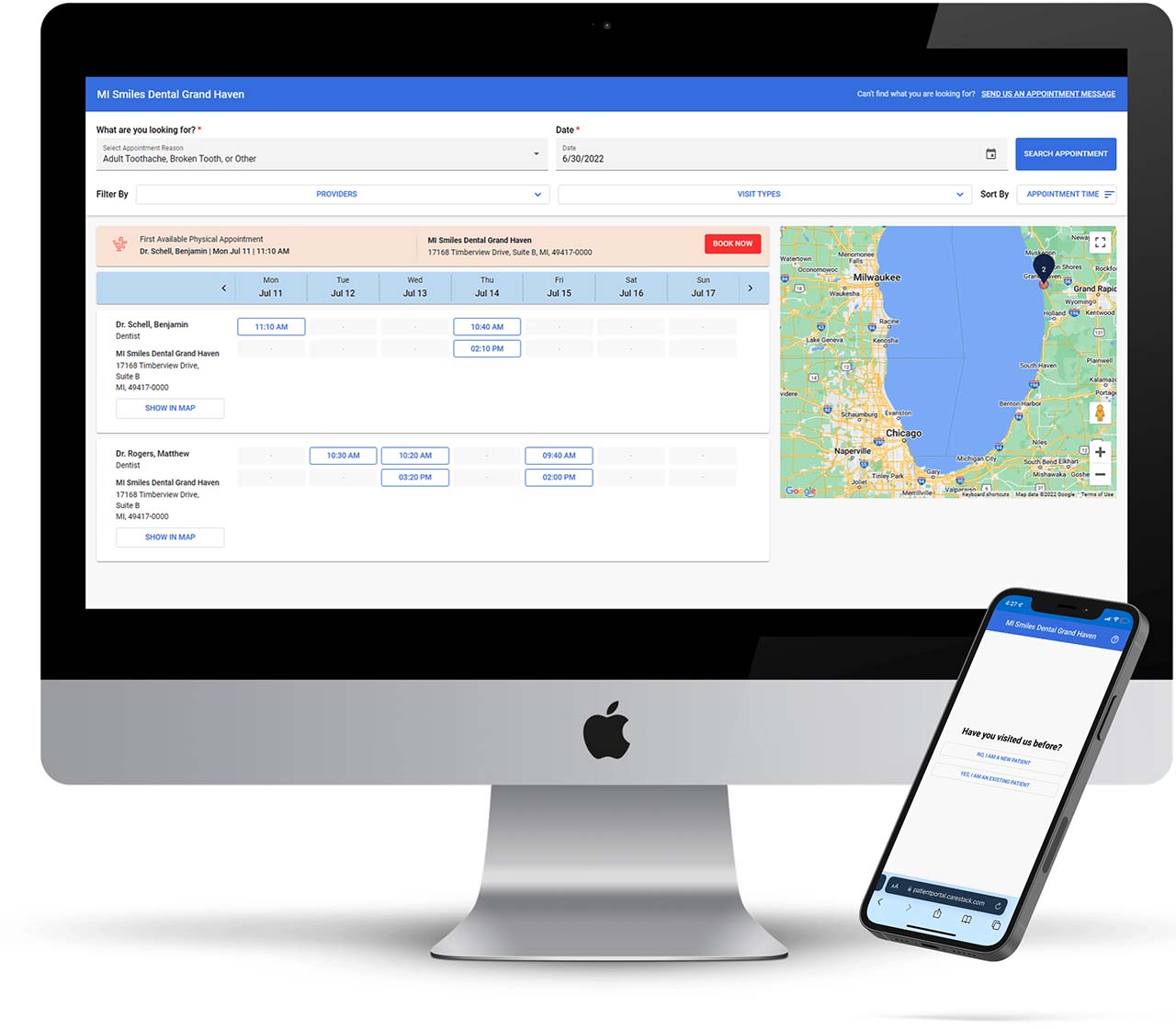 Schedule an Appointment with Our Hudsonville Dentists
Hudsonville Dental Kids
We are dedicated to answering any questions or concerns you may have about your child's dental health. Feel free to contact us and we will get back to you as soon as we can.
OUR OFFICE HOURS
Monday - Thursday: 8:00am – 5:00pm
Request an Appointment
We ARE currently accepting new patients.
Contact us and let's get started!