Meet Our Hudsonville Pediatric Dentists
About Dr. Chris Powell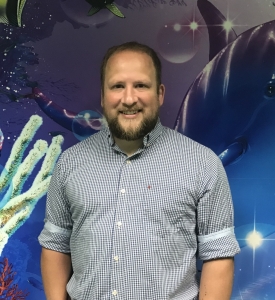 What led you to seek a career in Pediatric Dentistry?
"I always enjoyed working with my hands and wanted a career where I would be able to know I was helping people. This led me to an interest in dentistry. When I started dental school, the idea of working with kids seemed terrifying, but then I discovered how rewarding it is to help a nervous child become comfortable at the dentist and I never looked back."
What are some achievements that you have gained in regards to dentistry?
"I am a board-certified pediatric dentist and Diplomate of the American Board of Pediatric Dentistry. I served as the legislative director for the University of Michigan chapter of the American Student Dental Association, helping to lobby for oral health policy at the state and federal level."
What volunteer work have you been a part of in the past?
"In college, I volunteered to teach science to elementary school children in low-income areas of Grand Rapids. In dental school, I worked with Special Olympics Special Smiles providing free oral health screenings and oral hygiene instruction to Special Olympics athletes. In residency, I went on a trip to provide free dental work to children in rural Maine who did not have adequate access to care."
What are some of your interests outside of dentistry?
"I love dogs and have a puppy going through the therapy dog certification process, our hope is that she will be able to visit children's hospitals and make kids' lives a little easier. In 2014 I climbed an ice wall on a glacier in Iceland. I also have a wonderful family."