Use Your Dental Benefits Before the New Year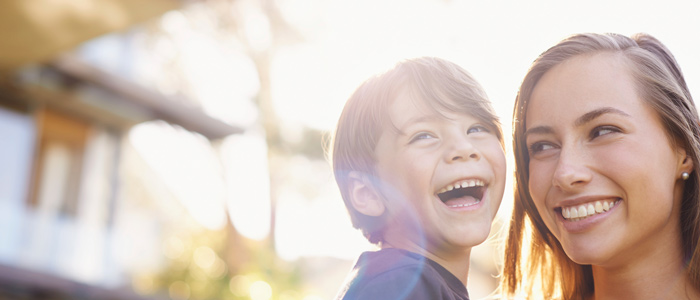 Do your holiday plans include a trip to the
pediatric dentist
? They should. Most insurance companies give you a certain amount to spend on dental care each year. However, you could be missing out on these benefits if you bring your child to the
dentist
at least twice a year for preventive care. Scheduling your child's appointment near the end of the year is the perfect way to make sure you take full advantage of your
dental benefits
.
You have until the end of the year to use up your dental benefits. You might as well get full use of your dental insurance before it resets on January 1. Continue reading to discover the other "dirty little secrets" companies don't want you to know.
Use it or Lose it!
Most insurance companies give you an annual amount to spend on dental care. If you don't use your benefits, they're gone forever. Year-end visits are the best way to use dental benefits all you can. If you've been putting off your child's next appointment, schedule your appointment before the end of the year.
Our dentists and the American Dental Association recommend that your child have a teeth cleaning every 6 months. A and oral examination allows us to monitor your child's health. Since your policy most likely covers the full cost of preventive dentistry, there's no reason not to use your benefits as much as you can.
That Annual Deductible
You've probably already met your annual deductible, so why not finish up your child's dental work this year? Your deductible is how much you have to pay out of pocket before your insurance company starts to cover expenses. If you've already met your annual deductible, we recommend getting the dental care your child needs before your policy resets on January 1.
Use Your FSA to Pay!
Do you have a flexible spending account (FSA)? Be sure to use the entire balance in your FSA, or you'll lose that too. Unsure what dental services your insurance policy covers? If you're unsure whether your insurance company covers the treatment you need, call them as soon as possible.
Don't Wait Until it Hurts!
The longer you ignore a toothache, the more likely your child will need emergency dental care. While our dentists do everything to save a tooth, your chances of avoiding serious complications are better if you bring your child to see us right away. For example, tooth decay can usually be halted with a simple filling when caught early, but can lead to a tooth abscess if left untreated.
Dental problems only worsen and become more expensive over time. Don't put it off. Get your child's dental treatment done sooner rather than later and you could save a lot of money.
What Are You Waiting For?
Holiday appointment times fill up fast, so call today to schedule! Whether you're interested in dental sealants to protect your child's teeth or want to make sure your child's oral health is on the right track, you can trust our dentists for excellent patient care.
The last thing you want is to have a dental emergency while traveling for the holidays. If your child has any tooth, gum, or jaw pain, call our dental practice as soon as possible to set up an appointment. We offer comprehensive dental services to quickly diagnose and treat the issue.
Our dentists in Hudsonville MI are dedicated to helping you maintain a healthy smile. To schedule your appointment with us, call Hudsonville Dental Kids at (616) 209-4039.