Is Laughing Gas Safe For My Child?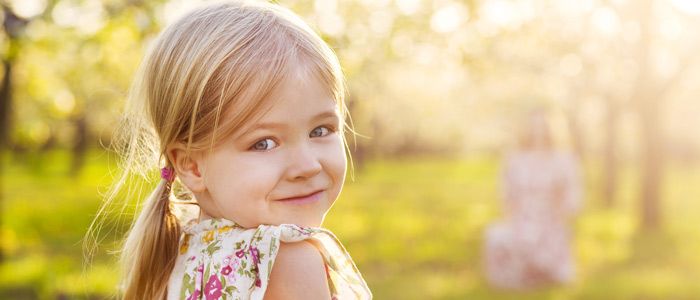 Laughing gas is safe for both adults and children. If your child has dental anxiety or struggles to sit still during treatment, you may want to ask our Hudsonville pediatric dentist if laughing gas is an appropriate solution.
Going to the dentist can be intimidating for many young patients. To help children feel safe and comfortable in the dental chair, we offer laughing gas as a fast-acting form of sedation.
Continue reading to learn why laughing gas is perfectly safe for your child during their next appointment with us.
What is Laughing Gas?
Laughing gas can be used for a range of dental procedures, from teeth cleanings to fillings. However, some procedures will still require local anesthesia in addition to the gas to appropriately manage pain. If your child has a history of dental anxiety, laughing gas sedation may be used to help your child relax while receiving dental care.
Common reactions to laughing gas include feelings of happiness, mild euphoria, light-headedness, and relaxation. It's perfectly normal for your child to giggle or act excited, though most just feel more at ease.
Benefits of laughing gas:
Wears off quickly
Patient is awake and aware
No lingering side effects
Reduces dental anxiety
Helps your child remain still during routine or restorative dental procedures
Wears Off Quickly
We administer laughing gas via a mask we place over your child's nose. While this form of sedation works quickly to put your child at ease, the calming effects of laughing gas wear off almost immediately after we remove the mask. Unlike other types of sedation dentistry, your child can return to school or other activities after their appointment unless our dentist advises otherwise.
Patient is Awake and Aware
Laughing gas is different from sleep dentistry because your child will be awake and responsive during their procedure. This means that your child will be able to actively cooperate if our dentist needs your child to open their mouth wider or tilt their head to access a tooth.
No Lingering Side Effects
There are no lingering side effects of laughing gas, which makes it perfectly safe for children. In fact, adults who are given laughing gas can drive themselves home or return to work. Other types of
(like pill sedation) require you keep your child home from school and monitor them for the rest of the day for adverse side effects. With laughing gas, you don't have to worry about side effects.
Reduces Dental Anxiety
require special care so they can maintain healthy smiles and learn oral hygiene habits that will last a lifetime. The more anxiety your child feels about going to the dentist, the less likely they'll continue dental care into adulthood.
We understand that your child's early years are crucial for forming good impressions, which is why we offer laughing gas. Laughing gas will help your child stay calm while receiving pediatric dental care. With time, the calming effect of the sedation can even help them form a positive association with the dentist and learn to need it less.
Many people fear the dentist because they fear losing control. Since your child will be awake and aware while being administered laughing gas, they'll feel more in control of their treatment.
Helps Your Child Remain Still During Procedures
Dental offices can be scary to a small child, especially if they've had a negative experience in the past. Fortunately, our pediatric dentist has the necessary training needed to calmly level with anxious patients and use laughing gas during dental procedures.
If your child has trouble sitting still due to heightened levels of anxiety or excitability, laughing gas can help mellow their attitude and ease stress. It doesn't take long after your child starts inhaling the gas through the nose mask for them to unwind and feel relaxed. Should your child require more than laughing gas to get through their appointment, our dentist may recommend general anesthesia.
Call Our Office Today
If you have any questions about laughing gas, don't hesitate to call our office. Our pediatric dentist in Hudsonville, MI, is more than happy to go into detail and speak with you about your child's dental care.
We are accepting new patients at Hudsonville Dental Kids! To schedule an appointment today, please call (616) 209-4039.
This blog post has been updated.