Maximize Dental Benefits Before They Expire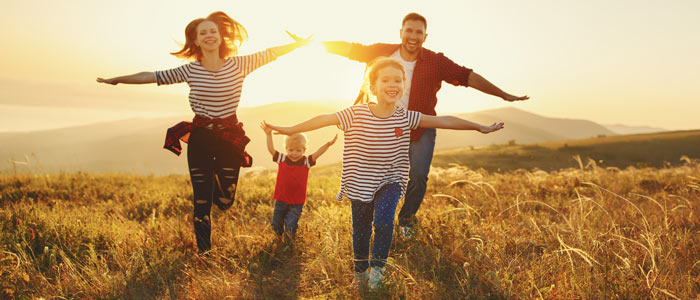 Your
likely renews on January 1st, which means if you haven't yet made an appointment for a dental visit for your child, now is the time. You can maximize your dental benefits by making an appointment for dental treatment before the year is over. Our family dentists want you to know what your insurance covers during a visit to our office. Here are just a few of the procedures you might consider.
Teeth Cleanings
Your dental insurance will typically cover at least two dental examinations for your child every year, so if you haven't made an appointment for a teeth cleaning yet, now is the time! Our family dentists are happy to provide teeth cleanings for patients of all ages, so the whole family can feel comfortable in our office.
At your child's dental exam, we'll thoroughly clean their teeth and check their mouth for any signs of dental issues, such as cavities or
. We'll also remove any plaque that's built up along their gum line to help prevent gingivitis. Regular teeth cleanings help us monitor your child's oral health and prevent potential problems from getting worse.
Restorative Dentistry
If your child is missing a tooth or has teeth that are damaged beyond repair, restorative dentistry can help transform their smile. Restorative dentistry includes dental implants, bridges, and crowns that can make their teeth look just like new. While these procedures are not commonly needed for children, in extreme cases they can be necessary. Insurance providers vary in the procedures they will cover, so you'll need to work with your insurance company to determine your course of action once we've had our consultation with your child.
Cosmetic Dentistry
Is your child interested in any cosmetic dentistry procedures? If their permanent teeth are cracked, broken, chipped, or stained, cosmetic dentistry can help. Don't wait until next year to make an appointment, though—if you've already met your family's deductible for the year, you'll save money by having these procedures done before your benefits renew!
While many cosmetic procedures are not covered under dental insurance, there are exceptions. Don't be afraid to ask whether a particular procedure is covered. We're happy to schedule a consultation to walk you through your child's cosmetic dentistry options.
Preventive Dentistry
Sometimes our patients take such great care of their teeth that they don't need any dental procedures at all. That's great! We want to help them keep it that way through preventive dentistry. At your child's dental appointment, we'll clean their teeth and check their mouth for any signs of developing oral health issues.
If your child gets the all-clear, you might be interested in preventive measures such as fluoride treatments or dental sealants to keep their teeth cavity-free. These preventive measures are often covered by insurance and can help your child fight off tooth decay in the long term.
Ready to Make an Appointment?
Interested in making the most of your dental insurance benefits? Our pediatric dentists in Hudsonville, MI want to help your child achieve their best smile. We offer a wide range of dental services and are always happy to answer your questions. To request an appointment for a teeth cleaning and oral examination before the new year, call Hudsonville Dental Kids at (616) 209-4039.