JOIN THE
HUDSONVILLE DENTAL KIDS FAMILY
Are you looking for a supportive work environment that promotes professional, personal, and financial growth? That's what you get when you join the winning culture at Hudsonville Dental Kids!
WHAT TO EXPECT AT YOUR
NEW HOME
At Hudsonville Dental Kids we are all about going above and beyond for our patients and community. In order to accomplish that mission, we go above and beyond for our team! Over the 40+ years serving the West Michigan community, we have found that our success is rooted in our team. We are passionate about providing our team with continuous professional development and a supportive work environment. Competitive wages, benefits, perks, and opportunities for advancement are just a few reasons why a career with us is an investment in your future. Here are a few more things you can expect when you join our family:
Medical
Dental
Vision
Short Term Disability
Paid Time Off
Paid Holidays
Defined Career Path Opportunities
Continuing Education
CDA to RDA Program
Four Office Locations
Other Benefits & Incentives Opportunities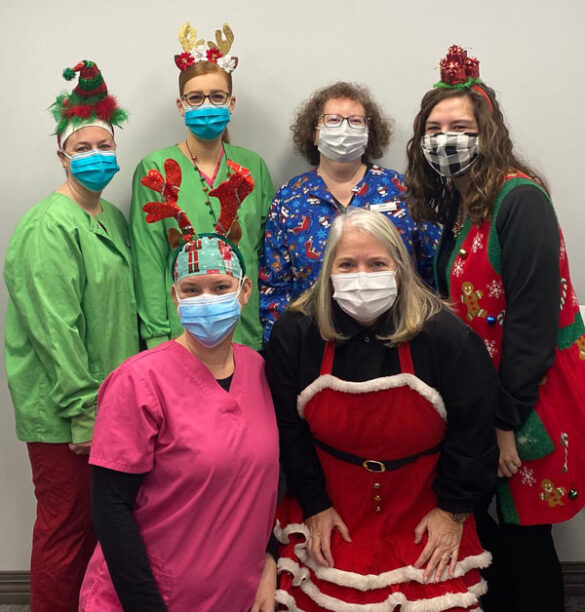 TAKING A JOB AT HUDSONVILLE DENTAL KIDS WAS THE BEST CAREER DECISION I HAVE EVER MADE. THEY HAVE GIVEN ME THE TOOLS TO GROW PERSONALLY & PROFESSIONALLY…
KEEP LEARNING
Are you looking for an organization that invests in you? At Hudsonville Dental Kids we are committed to providing numerous clinical, leadership, team building, customer service, and continuing education opportunities to help you continue to grow.
GIVING BACK
One of our core values is 'We Are A Generous Office.' Our team has a passion for giving back to those in our community. One way we do this is by hosting a Free Dental Day every year. Over the last 7 years, our team has been able to donate over $360,000 in free dentistry.
CULTURE FIRST
At the end of the day, we like to have fun and build relationships as a team. This culture forward approach fosters a supportive and team-focused work environment. We like to do fun team outings, celebrations, and in-office contests.
TECHNOLOGY
Our founder, Dr. Dykstra, is a huge proponent of the latest and greatest in dental technology. He is a respected authority on dental technology in the industry and is passionate about equipping our team with the best in the biz.
FLEXIBILITY
We understand life gets busy and we are always there to support our team's needs at work and at home. That's why we are passionate about being flexible with our team members.
HUDSONVILLE DENTAL KIDS AT A GLANCE
PASSION FOR PEOPLE
Dr. Bradley Dykstra, the founder of Hudsonville Dental Kids, has a simple vision: to provide stable dental homes for patients, team members, and doctors. For over 40 years he has been putting this vision to work and credits a lot of its success to a people-centric methodology. By investing in continuing education, personal and professional development, and the close mentoring of new team members, Dr. Dykstra has been able to nurture an exceptional level of patient care for all who walk through the doors of our offices.
OUR CULTURE IS ROOTED IN
SHARED VALUES
OUR MISSION: At Hudsonville Dental Kids we have a collective mission: "To give people a better quality of life, the ability to smile with confidence, and enable them to have better overall health by improving their oral health."
OUR CORE VALUES:
We Are Ethical
We Are Engaged
We Are A Systems-Based Office
We Are Team Players
We Always Act For The Greater Good
We Are Positive People
We Understand And Practice Stewardship
We Are Results-Oriented
YOUR DREAM JOB STARTS HERE
CHECK OUT OUR OPEN POSITIONS