Need a Dentist Fast? Teledentistry Can Help!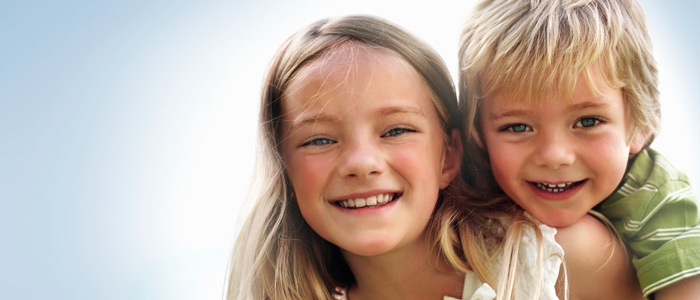 Sometimes when your child has a dental emergency, you need to get a dentist's opinion right away. However, it's not always convenient to stop by the dentist's office. When you need a dentist fast, teledentistry is here to help! With our new teledentistry platform you can virtually chat with one of our dentists anytime, anywhere. Here are just a few times when our emergency dentists might recommend teledentistry to suit your needs.
After-Hours Emergencies
According to the
, most emergency rooms do not have dentists on staff to properly treat dental emergencies. Instead, they can only prescribe painkillers and sometimes antibiotics that do not treat the source of the patient's pain. 39% of these patients must return to the emergency room at some point to seek further treatment, as their dental needs are not adequately addressed.
On top of that, emergency room visits are expensive. Dental-related visits to the ER can cost anywhere from $400 to $1500, depending on the treatment. An e-visit with our emergency dentists, on the other hand, is just $49—a small charge that is automatically credited towards your dental treatment if you need to bring your child in for a follow-up visit.
Emergencies When You're Busy
When you have to juggle kids and work, life can get hectic. There's never a good time to have a
, but when something goes wrong right in the middle of a busy season, it can be hard to make time to come to the dentist. On top of that, not every dental mishap warrants a visit to the emergency dentist, but it's hard to know which kinds of injuries are serious without a medical opinion.
Our teledentistry platform can help give you peace of mind when you're going through a busy season. With teledentistry, you and your child will be able to video chat with one of our emergency dentists wherever you are. We can help you determine whether your child needs to come in for an in-person appointment and, if not, we can give you advice about at-home treatment options. All of this can take place in the comfort of your own home!
Vacation Dental Emergencies
When you're on vacation and an emergency arises, don't panic. It can be hard to know what to do when you're away from your child's regular dentist, but our teledentistry platform can instantly connect you with one of our trusted pediatric dentists no matter where you are.
Our dentists can help you decide whether you should be looking for emergency dental treatment in your vacation destination. We'll be able to look at your child's teeth and let you know whether their dental emergency should be treated right away or if it can wait until you're back in town.
Ready to Make Your Appointment?
If you're interested in an e-visit with one of our Hudsonville emergency dentists, you can learn more about the teledentistry process on our website: www.ineedadentistnow.com. To schedule a dental visit, call Hudsonville Dental Kids at (616) 209-4039.