Does My Child Need to See a Pediatric Dentist?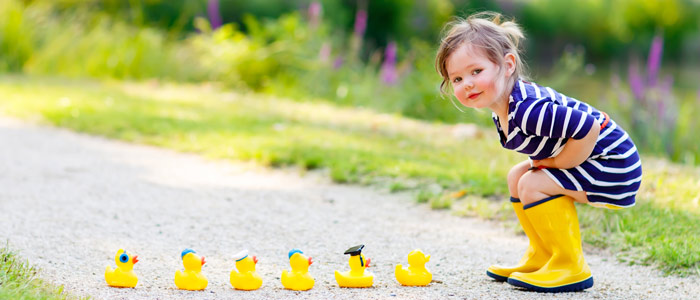 Yes! We believe that all children benefit from seeing a pediatric dentist. Unlike general dentists, a pediatric dentist has had additional training after dental school to take care of babies, children, teens, and those with special needs.
If you want focused dental care for your child, we recommend you take them to our experienced pediatric dentist. Dr. Chris Powell would be more than happy to help your child adopt healthy oral hygiene habits that will last a lifetime.
Here are a few advantages that come with
that specializes in treating patients 18 and younger.
Additional Years of Specialized Training
While all dentists have to earn a bachelor's degree and complete 4 years of dental school, pediatric dentists undergo additional training. At least 2 years are spent in residency training following standard education to learn more about dentistry for young children and teens.
This extra training makes pediatric dentists uniquely qualified to help your child maintain a healthy smile. A general dentist can provide dental care for people of all ages, but a pediatric dentist focuses on providing dental care for children up to age 18.
Qualified to Soothe Anxious Children
Most people don't look forward to teeth cleanings and dental exams. The desire to avoid the dentist may be even greater if your child has a dental phobia. Fortunately, our pediatric dentist and their staff have experience helping children feel more relaxed in the chair.
For example, the dental hygienist may sing songs or play little games to help keep your child calm, yet distracted from their anxiety. We also provide a few forms of sedation dentistry for children who need extra help feeling at ease during treatment.
Laughing gas is safe for patients of all ages and wears off quickly so your child can return to school after their appointment. If you or your child prefer sedation in the form of a pill or drinkable syrup, we offer those as well.
Kid-Friendly Environment
A lot of traditional dental offices are designed for adults. The paint colors on the walls, the decor, the waiting area, and the exam rooms all tend to be tailored to an adult audience. A pediatric dental office like ours, on the other hand, is built for kids.
For a more enjoyable waiting experience, we have a collection of toys and games available for your little ones to play with. We also feature an animal theme and bright colors throughout the office to satisfy curious eyes and minds. It's important to us that your child feels comfortable spending time both waiting and in the dental chair.
Well-Versed in Childhood Growth
Unlike adults, children are constantly growing and changing. From the time they are born until they reach age 18, kids experience a whole host of body changes. Their mouths are no exception.
As your child grows, for example, their entire jaw develops and their primary teeth erupt only to be replaced later with permanent teeth. All pediatric dentists are familiar with the various stages of growth that a child goes through. This knowledge helps them to ensure that your child's smile is at its healthiest during infancy, childhood, and beyond.
Special Needs Dentistry
Our pediatric dentist has experience treating children of all abilities. For instance, a child with autism may be upset to have their routine changed by a trip to the dentist or become overstimulated by unfamiliar noises. When your child comes in, our dentist will understand these issues and do their best to customize treatment for the patient.
Children with special needs may also need a dentist that understands how their circumstances affect
. If your child has Down syndrome, they may have teeth erupt from the gum line behind schedule or not brush as well. Our dentist can offer them tips on home care and explain everything in easily understood language.
Pediatric dentists are also able to make accommodations for patients with limited mobility. We will do our best to make your child's stay a pleasant one.
Aware of Common Oral Health Issues for Children
Pediatric dentists have undergone space maintainers.
as they grow. If your child has difficulties with dental development, you may want to consider setting up an appointment with a pediatric dentist. Pediatric dentists are also able to offer specialized services like
Tooth decay is the most common chronic disease for children in the U.S., according to the Centers for Disease Control and Prevention (CDC). Fortunately, our dentist offers dental sealants to prevent cavities in back teeth. If you are interested in sealants, let our staff know and we can apply them after a teeth cleaning.
Call Our Office Today!
Hudsonville Dental Kids offers a range of services to help your child relax in the chair and get the dental care they need. To schedule an appointment with our pediatric dentist in Hudsonville, MI, call (616) 209-4039.
This blog post has been updated.