Does My Child Need to See a Pediatric Dentist?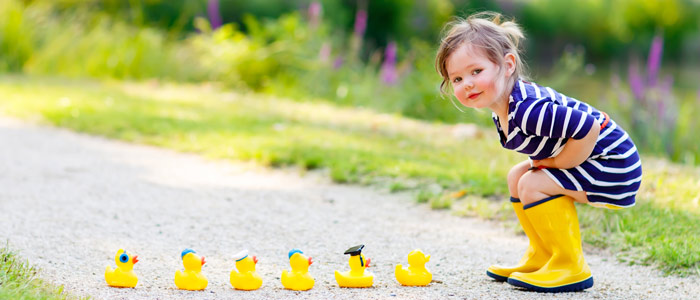 Yes! We believe that all children benefit from seeing a
pediatric dentist
. Unlike general dentists, a pediatric dentist has had additional training after dental school to take care of babies, children, teens, and those with special needs. We understand that you want the best dental care for your child, which is why we recommend taking them to one of our
pediatric dentists
.
Continue reading to learn how your child benefits from seeing a dentist that specializes in treating patients 18 and younger. Dr. Weil would be more than happy to help your child adopt healthy oral hygiene habits that will last a lifetime.
Benefits Of A Pediatric Dentist
Specialized Training
While all dentists have to earn a bachelor's degree and complete dental school, pediatric dentists undergo additional training to learn child behavior, as well as how to treat growing smiles and provide dental care to those with special needs.
Pediatric dentists have received additional training, making them uniquely qualified to help your child maintain a healthy smile. While a general dentist provides dental care for people of all ages, a pediatric dentist focuses on providing dental care for children up to age 18.
Sedation Dentistry
Most people don't look forward to teeth cleanings and dental exams. However, your child may be especially afraid if they have a dental phobia. Fortunately, our pediatric dentists and their staff have experience helping children feel more relaxed in the chair. For example, the dental hygienist may sing songs or play little games to help keep your child calm, yet distracted from their anxiety.
We provide sedation dentistry for children who need a little help feeling calm during treatment. Laughing gas is safe for patients of all ages and wears off quickly so your child can return to school after their appointment.
Special Needs Dentistry
Our special needs dentists have experience treating children of all abilities. For example, a child with autism may be upset to have their routine changed by a trip to the dentist or become over stimulated by unfamiliar noises. A kids dentist will understand these issues and do their best to customize treatment to the patient.
Children with special needs may also need a dentist that understands how their circumstances affect oral health. For example, a child with Down syndrome may have teeth erupt from the gum line behind schedule. Pediatric dentists are also able to make accommodations for patients with limited mobility.
Oral Health Issues Common in Children
Pediatric dentists have undergone special training to treat children's teeth, gums, and jaws as they grow. If your child has difficulties with dental development, you may want to consider setting up an appointment with a pediatric dentist. are also able to offer specialized services like space maintainers.
Tooth decay is the most common chronic disease for American children, according to the Centers for Disease Control and Prevention. Fortunately, our dentists offer dental sealants to prevent cavities in back teeth.
Hudsonville Dental Kids offers schedule an appointment with one of our pediatric dentists in Hudsonville, MI, call (616) 209-4039.
and other services to help your child relax in the chair and get the dental care they need. To