Dental Emergency? Schedule an E-visit!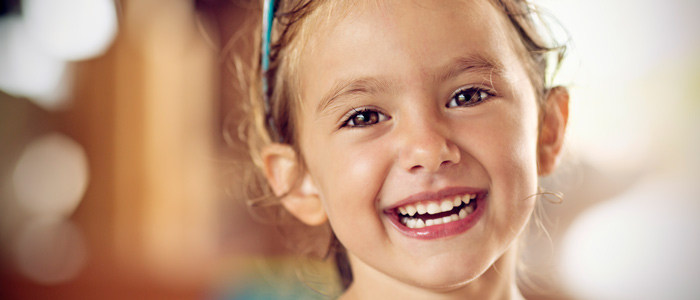 When something goes wrong with your child's teeth, it can be hard to know whether you should see an virtual dental visits for situations when you're pressed for time or unsure if you should make an in-person appointment. You can now have a consultation with one of our emergency dentists from the comfort of your own home! Here's what you need to know about teledentistry, the latest innovation from our office.
immediately or if you can afford to wait. Fortunately, our office now proudly offers
What Is Teledentistry?
Teledentistry is an innovative way to access convenient dental care when your child needs it most, using your computer, tablet, or phone. Similar to telemedicine, it's like a dental visit that takes place online. It works like a video call: our team will be able to see your child, take a look at whatever issue they're experiencing, and counsel you through a dental emergency or concern.
Our emergency dentists can provide any of the following services through our teledentistry platform:
Second opinions on your child's pediatric dental care
Advice about your child's preventive dentistry options
Follow-ups after recent dental procedures (fillings, sealants, etc.)
Consultations regarding recommended or desired treatment
New patient consultations
Medical advice about swelling, broken teeth, dental injuries, or soft tissue lesions
At the end of the day, you don't need to rearrange your schedule to get dental advice from one of our qualified specialists. Teledentistry is an easy, convenient, and affordable way to access high-quality, personalized dental care from wherever you are.
How Does It Work?
Setting up an e-visit is easy. First, you'll need to create an account on our online platform, using your email address and creating a password to log in. We'll ask you to fill out a short form answering questions about your child's medical history so we'll have the information we need to treat you. This is similar to the sort of form you would fill out before any medical or dental visit.
Next, you'll need to enter your payment information. There is a $49 charge for an e-visit, however if you do need to bring your child in for an appointment, this fee will be credited towards any treatment needed.
Lastly, you'll be welcomed into a virtual "waiting room" until one of our emergency dentists is available to jump on the call. You can also schedule an e-visit for a future time if there are no dentists available or if you'd rather chat with someone later in the day.
When Should I Use Teledentistry?
While certain appointments are best conducted in person, there are plenty of situations in which an e-visit would be warranted, including times when:
You are not sure if you actually have to visit a dentist for your questions or concerns.
You are too busy to visit a pediatric dentist in-person.
You want to talk to the doctor, but don't have time to schedule an appointment.
Your child has an after-hours
.
If you're interested in an e-visit with one of our Hudsonville emergency dentists, you can learn more about the teledentistry process on our website: www.ineedadentistnow.com.