What Is a Dental Emergency? Coronavirus/COVID-19 Dental Help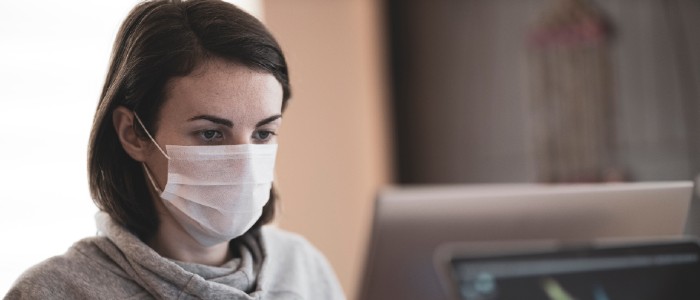 Dentists offer an essential healthcare service.
Hudsonville Dental Kids is open for
emergency dental services
and urgent dental care
during the
COVID-19 (coronavirus)
pandemic.
But what is a dental emergency? What's the difference between a dental emergency and urgent dental care?
Hudsonville Dental Kids Is Open for Dental Emergencies
A dental emergency is "potentially life-threatening" and requires "immediate treatment," according to the
. Examples of dental emergencies include:
Uncontrolled bleeding

Soft tissue bacterial infection with swelling in or around the mouth that may compromise your child's ability to breathe

Facial trauma that may compromise your child's ability to breathe
If your child is experiencing a dental emergency, call us immediately for an appointment at (616) 209-4039.
Hudsonville Dental Kids Is Open for Urgent Dental Care
Urgent dental care is necessary "to relieve severe pain and/or risk of infection." These are situations when it's best for your child to see a pediatric dentist instead of filling one of the few beds in your hospital's emergency room. If your child is suffering from any of the following, you can call our office to schedule an appointment with our dentists:
Severe dental pain

Painful tooth fracture

Abscess or infection resulting in swelling

Required preoperative treatment for critical procedures

Postoperative treatment (e.g., removing stitches) or issues

Biopsy of abnormal tissue

Snipping or adjusting orthodontic wires (braces) if they are piercing your child's cheeks or gums
Get Treated for an Urgent or Emergency Dental Problem
You can contact us online 24 hours a day, 7 days a week. We will respond to your inquiry as soon as possible.
If you'd like a more immediate response, we are currently answering phones during normal business hours.
To stay updated on our temporary service hours, be sure to check out our COVID-19 Updates page.
What About Other Dental Needs?
By Tuesday, April 14, 2020 (as of this blog's publication date). That means that until the "Stay Home, Stay Safe" order is lifted, we are no longer performing the following services:
, we are suspending any elective, non-emergency, non-urgent dental services until
In the meantime, you are more than welcome to take advantage of our telehealth services. A telehealth dental appointment allows you to get dental advice while maintaining social distance. If you aren't sure if your child's dental condition requires an in-person visit, please visit INeedADentistNow.com to make a teledentistry appointment with our dentists from your home.
Get Urgent or Emergency Dental Care from Hudsonville Dental Kids
If your child is suffering from a dental emergency, or if they require urgent dental care, call our office. Our Hudsonville, MI, pediatric dentistry team is ready to respond to your child's dental emergency. Our office is following both CDC and OSHA guidelines to create a safe, healthy, sterile environment for our patients. Call Hudsonville Dental Kids today at (616) 209-4039 or contact us online to schedule an appointment today.
Please note that if you or your child are experiencing any symptoms related to COVID-19, we ask that you please reschedule your child's dental appointment. If you or your child are sick but also experiencing a dental emergency, please call our office so we can advise you on where to seek treatment and take necessary steps to protect our other patients and employees.